Web analytics has always been an issue in terms of privacy, confidentiality.
Analytics has always been controversial in terms of data transparency
There is Open-Source versions of google analytics tools and platform that can be completely used instead.
Today we're Showcasing 5 Open-Source Analytical Platform Alternatives of Google Analytics on GitHub! Isn't it cool? Let's Begin👍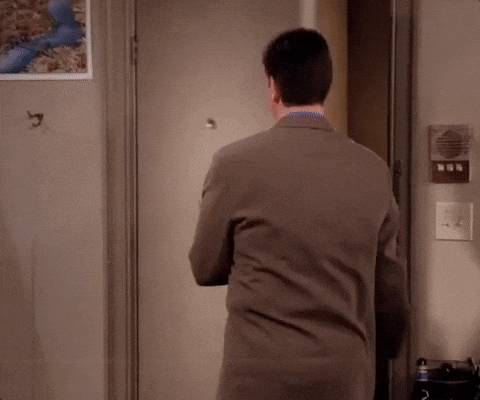 1. Open-Web-Analytics:
Use the Sidebar to add the URL of the GitHub Repository to embed.
Web Analytics, open sourced. Open Web Analytics is an open source alternative to commercial tools such as Google Analytics. Stay in control of the data you collect about the use of your website or app. Please consider sponsoring this project.
Website: Open-Web-Analytics
2. Matomo:
Matomo is the leading open alternative to Google Analytics that gives you full control over your data. Matomo lets you easily collect data from websites, apps & the IoT and visualise this data and extract insights. Privacy is built-in.
Matomo is the leading Free/Libre open analytics platform.
Matomo is a full-featured PHP MySQL software program that you download and install on your own webserver. At the end of the five-minute installation process, you will be given a JavaScript code. Simply copy and paste this tag on websites you wish to track and access your analytics reports in real-time.
Matomo aims to be a Free software alternative to Google Analytics and is already used on more than 1,400,000 websites. Privacy is built-in!
Mission Statement
« To create, as a community, the leading international open source digital analytics platform, that gives every user full control of their data. »
Or in short:
« Liberate Web Analytics »
4. AWStats:
AWStats (Advanced Web Statistics) is a powerful, full-featured web server logfile analyzer which shows you all your Web statistics including: visitors, pages, hits, hours, search engines, keywords used to find your site, broken links, robots and many more…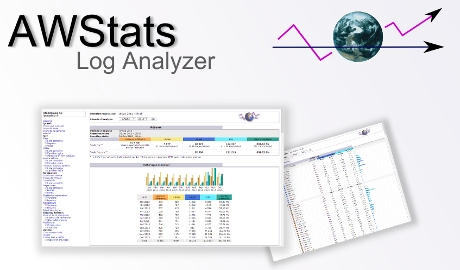 It works with IIS 5.0+, Apache and all major web, wap, proxy, streaming server log files (and even ftp servers or mail logs) on all Operating Systems.
License: GNU GPL v3+ (GNU General Public License. See LICENSE file), OSI Certified Open Source Software license.
Version: 7.8
Release date: April 2020
Platforms: All (Linux, NT, BSD, Solaris and other *NIX's, BeOS, OS/2…)
Author: Laurent Destailleur

[email protected]
AWStats official web site and latest version: https://www.awstats.org
4. Countly:
County has dedicated Repository for android, React Native and other, here were only discussing about there server, you're free to browse them here 👍
Countly helps you get insights from your application. Available self-hosted or on private cloud.
Countly is a product analytics solution and innovation enabler that helps teams track product performance and customer journey and behavior across mobile, web, and desktop applications. Ensuring privacy by design, Countly allows you to innovate and enhance your products to provide personalized and customized customer experiences, and meet key business and revenue goals.
Countly tracks 1.5B+ unique identities on more than 16,000 applications and using over 2,000 servers worldwide, making it a world leading product analytics platform. It securely processes billions of data points every day in the cloud and on-premise, giving you full control over your data.
5. Plausible Analytics
Simple and privacy-friendly alternative to Google Analytics.
Plausible Analytics is a simple, lightweight (< 1 KB), open-source and privacy-friendly alternative to Google Analytics. It doesn't use cookies and is fully compliant with GDPR, CCPA and PECR. You can self-host Plausible or have us run it for you in the Cloud. Here's the live demo of our own website stats. We are completely independent, self-funded and bootstrapped. Made and hosted in the EU 🇪🇺
Why Plausible?
Clutter Free: Plausible Analytics provides simple web analytics and it cuts through the noise. No layers of menus, no need for custom reports. Get all the important insights on one single page. No training necessary.
GDPR/CCPA/PECR compliant: Measure traffic, not individuals. No personal data or IP addresses are ever stored in our database. We don't use cookies either. Read more about our data policy
Lightweight: Plausible Analytics works by loading a script on your website, like Google Analytics. Our script is 45x smaller, making your website quicker to load.
Email reports: Keep an eye on your traffic with weekly and/or monthly email reports. All the stats are embedded directly in the email and there's no need to go to any website. No attachments, no PDFs and no links to click on.
Open website stats: You have the option to be transparent and open your web analytics to everyone. Your website stats are private by default but you can choose to make them public so anyone with your custom link can view them.
Define key goals and track conversions: Set custom events or page URLs as your goals and see how they convert over time to understand and identify the trends that matter.
Search keywords: Integrate your dashboard with Google Search Console to get the most accurate reporting on your search keywords.
SPA support: Plausible is built with modern web frameworks in mind and it works automatically with any pushState based router on the frontend. We also support frameworks that use the URL hash for routing.
Like This Article? Subscribe to our newsletter! To receive more cool stuff and other important updates from us ❤️
Conclusion:
Open Source can be powerful, name a thing, it will be preferably present on GitHub.